Introduction

New technology and devices offer a huge range of opportunities for our students. They can use them to learn, create and communicate in an ever growing number of ways. Today, especially to young adults, how you are perceived in the digital world is as important as the real world.
Our natural desire is to keep children safe and this can only be done through the education and support we can all offer them.
It is important that parents are equally able to guide and support their children in the online world so that they enjoy the benefits whilst avoiding the potential risks.
This page therefore aims to support you, as parents,with advice, resources and guidance.
Latest New and Articles
The window below provides links to the latest articles and information released through the various government organisations associated with digital safety.
Open Communication with Your Son/Daughter
The best defences against any online risks are openness, awareness and education: talk with your children about their online lives, share their experiences and learn from them, help them to use technology positively and responsibly, and give them boundaries, guidance and support.
The Thinkuknow website offer some useful and simple to follow information on how to discuss these topics with your son/daughter.
Top tips from kids on how to help them with social media
What parents need to know about popular social media sites overview?
Social Media Age Registrations
Social media sites typically generate the money they need to operate through target advertising. This is achieved through using the registration information provided by its users. It is therefore a possibility that if someone has used a false age to register on a site, they will receive inappropriate material.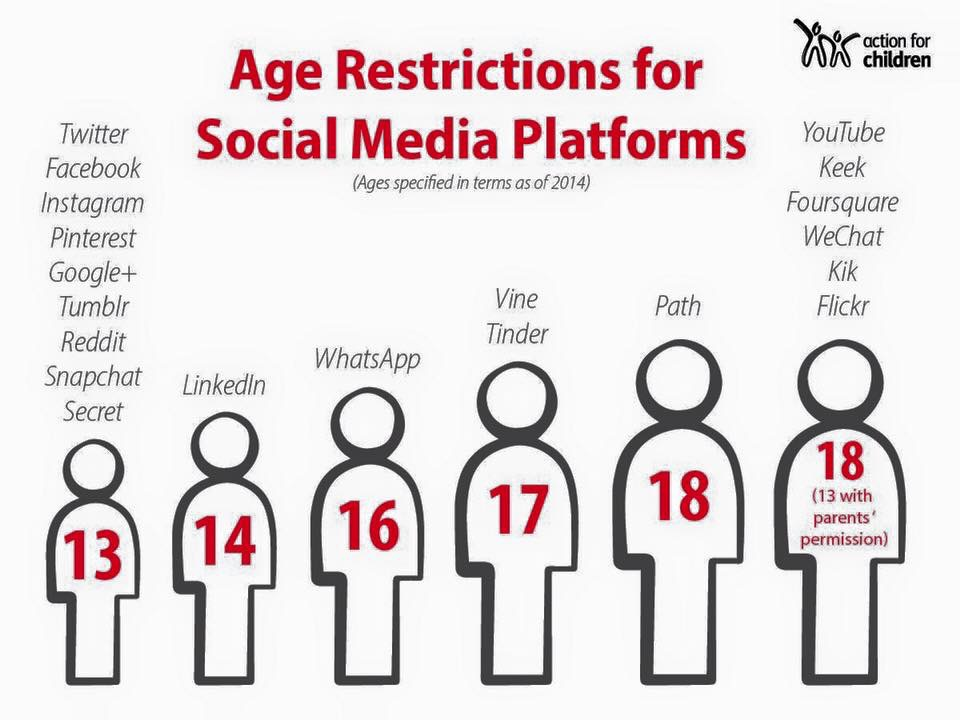 Additional Useful Websites for Information
Whether you're a new Internet user or an expert, the advice and tools provided below can help you navigate the web safely and securely.
Online Safety Briefing for Parents 2016-03-01
CSE Presentation for Parents 2016-03-01
Extremism Presentation for Parents 2016-03-01
CEOP's Thinkuknow Advice page for Parents and Carers with students who are in secondary education
http://www.getsafeonline.org – Free online security advice for all users of the internet.
http://www.knowthenet.org.uk – Internet Safety, Security & Advice for Children & Parents
http://www.kidsmart.org.uk – Advice for students and parents
Childline's online and mobile safety pages
http://gamesratingauthority.org/GRA/ – Advice for online gaming and how to set up parental controls for a range of gaming devices
Keeping Children Safe EE – Advice from Mobile phone provider EE
Reporting
To to report concerns directly to The Child Exploitation and Online Protection Centre (CEOP), click on the report button below.