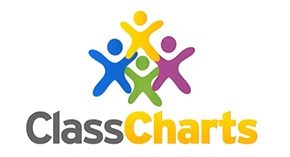 Class Charts is an online system which teachers use to share important communication about pupils throughout the school day.
Additionally, Class Charts has also replaced Show My Homework. Just like Show My Homework before, the ClassCharts site & mobile app will also give you access to any homework that has been set for your child, allowing you to support wherever possible.
When your child starts at Wadebridge School they will be provided details in order to set-up their own accounts to access homework.
You will also be provided with the required details to set-up a parent account using a unique code at: www.classcharts.com/parent/login
Links to mobile phone apps are also available from the Class Charts login page.
User Guides:
• Quick start for parents
• Quick start for students
If you have more than one child in the school then you can enter additional codes once you have created an account and are logged in. The Quick Start guide provide information on how to do this.
Please get in touch with the school's main office or reception@wadebridge.cornwall.sch.uk if you have any questions or have not yet received your access code.