Welcome to Wadebridge School
Message from Miss Yardley, Headteacher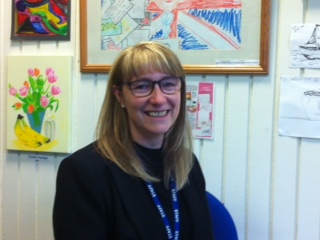 As Headteacher of Wadebridge School I welcome you to our website and hope that the information included here provides you with all you are looking for, but also conveys what is important to us, what we stand for and what we are striving to achieve for our students.
Wadebridge School aims to create a caring and stimulating environment in which high standards of teaching and learning are promoted and in which all students can achieve success.
Our last full Ofsted inspection in December 2019 the team confirmed that Wadebridge is a good school in all areas: the full report can be accessed here.
Working in partnership with our parents, staff and the local community we strive to achieve an effective balance of: the highest levels of achievement and progress for all whilst ensuring that our students are cared for, safe and happy and this balance helps to make our school the special place that it is today.
We endeavour to ensure all students develop a sense of self-esteem, responsibility and mutual respect. In a rapidly changing world we aim to equip each student with a range of transferable skills and the ability to make informed decisions. Employers want to see a balance between "qualifications" and those personal strengths which makes our young people so successful. Qualities and skills such as: resilience; honesty; effective communication; the ability to problem solve and to work independently or as a part of a wider team.
The achievement of our students is of paramount importance to us, not just their academic progress, but also their development as young adults and the need to equip them with the necessary skills to succeed in a challenging and ever changing world. With this in mind we will be focusing on all aspects of school improvement and how we can ensure that our teaching and learning is challenging and exciting and continues to improve.
Learning is a lifelong experience and we want every member of our school community including parents and carers, to take an active role in not only the learning of the students, but also to consider where we can work in partnership, enhancing our learning power and taking an active role in supporting the school and the journey that we are all on.
Finally I want to stress that every member of the Wadebridge School community is valued: students, staff, parents, governors and our local community. We all expect the highest levels of achievement as well as respect and traditional values. We all assume responsibility, have a thirst for learning and care for each other. However we have to be ambitious, aspirational and rise to the challenges that our journey will bring.
Tina Yardley
Headteacher