Duke of Edinburgh's Award
DofE with a difference
The Coronavirus doesn't mean your DofE needs to stop - far from it!
Have a look at the list on this website for ideas you can still do from home.
#DofEwithadifference click here
If you have any questions please contact Mrs Lobb
Wadebridge School Virtual DofE Expedition Summer 2020

Starting Monday 13th July more details to follow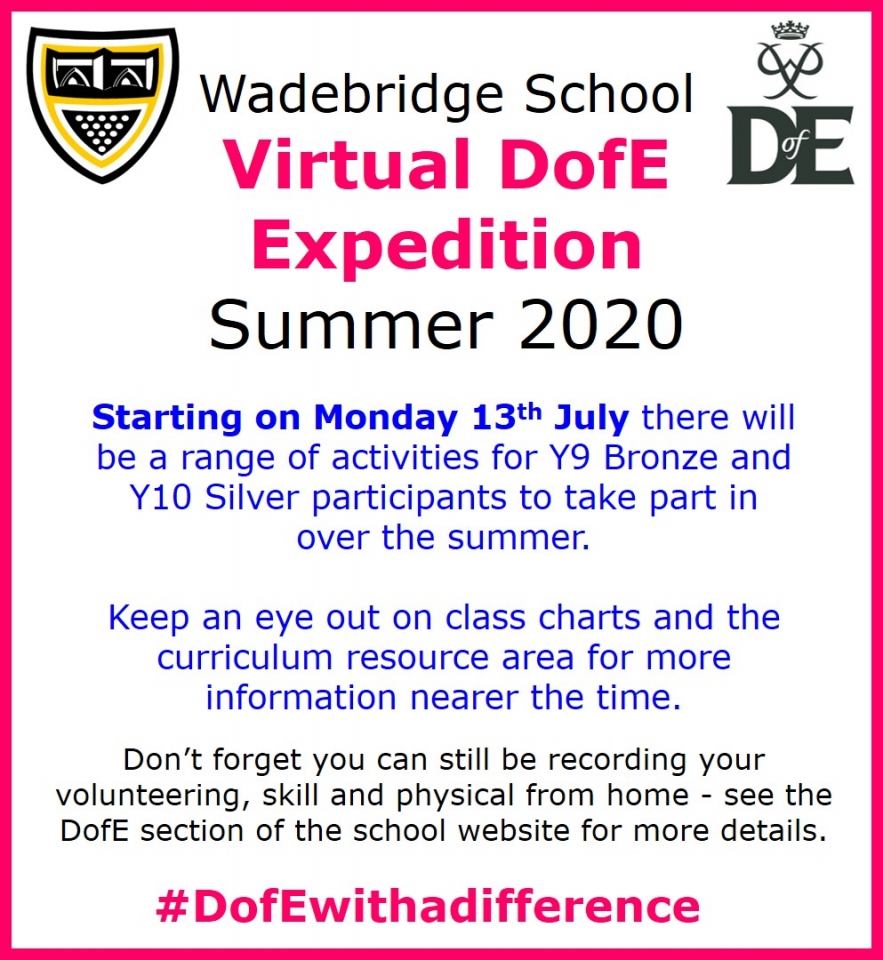 Online Expedition training

You can start preparing for your expeditions by having a look at the activities and resources in the DofE section of the curriculum resource area - click here
Four Sections of the Award
Assessor report forms
Volunteering - ideas
Skill - ideas
Physical - ideas
Expedition information
20 conditions of the expedition sections of the award.
Bronze expedition kit list.
Silver expedition kit list
Important Dates
Presentation Evening: 8th July 2020
Year 9 Bronze training and practice expeditions: 9th - 16th July 2020
Year 10 Silver training day: 8th June 2020
Year 10 Silver practice expedition: 2nd - 4th July 2020
Useful links
Duke of Edinburgh's Award website: http://www.dofe.org/
eDofE login: https://edofe.org/
Assessor reports: http://www.dofe.org/assessor/