For all enquiries regarding examinations please email exams@wadebridge.cornwall.sch.uk
Summer Exams 2023 - Timetables and Other Key Dates
Personalised Summer 2023 exam timetables have been distributed to students via their tutor groups. If any students who are entering exams this summer have not received their timeable, please enquire at the main office.

An overview (skeleton) timetable can be accessed here: 2023 Summer Exam Timetable

Other key dates for this summer's exams can be accessed on the JCQ website here:
https://www.jcq.org.uk/wp-content/uploads/2022/11/Key_Dates_June2023_FINAL.pdf
Grading of GCSEs in 2023
Letter to parents and students regarding the grading of GCSEs in 2023

Information for Exam Candidates 2023

Exam candidates should familiarise themselves with the following:
Wadebridge School - Student Exams Handbook
JCQ Preparing to sit your exams
JCQ Warning to Candidates Poster

JCQ Information for Candidates - written exams 2022-2023
JCQ Information for Candidates - non examination assessments 2022-2023
JCQ Information for Candidates - coursework 2022-2023
JCQ Information for Candidates - on-screen tests 2022-2023
JCQ Information for Candidates - Social Media 2022-2023

JCQ Post-Results Services - Summer 2023
Wadebridge School - Internal Appeals Procedure 2022-2023
The following are pending an update:
JCQ Information for Candidates - Privacy Notice 2021-2022
Instructions for Candidates for Written Exams 2022-2023
Click on the image below to watch a short video that provides a useful overview on written exams.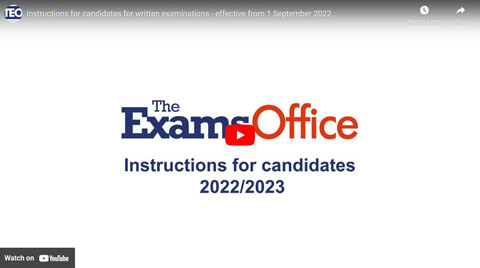 Revision Tips
Revision tips for students.
Revision tips for parents.
Class of 2022 celebrate their exam success!

Please note that we do not routinely accept private (external) candidates for public examinations at Wadebridge School. The Joint Council for Qualifications (JCQ) publish a list of examination centres that do accept private candidates - please visit the JCQ website for more details: JCQ Private Candidates
Use of Calculators in Exams
Candidates may use a calculator in an examination unless this is prohibited by the awarding bodies specification. For the full details, please see "JCQ Instructions for conducting exams" section 10.
Candidates are responsible for making sure that their calculators meet the awarding bodies' regulations.

For all enquiries regarding examinations please email exams@wadebridge.cornwall.sch.uk