Welcome to our Library
New Books for sale for £1
Wadebridge School Library is a lively, welcoming and well-resourced school library giving students a positive experience of books, computers and other media. The Library shares the ethos and values of the whole school, and is a centre for learning and literacy development. Information Technology is an integral part of this learning environment, supporting students with their information retrieval and creating independent learners
The role of the library is to help create confident, enthusiastic readers and engage children in life-long learning. To foster a love of reading the library offers over 13,000 books, plus a virtual library with 24/7 access to digital e-books and audiobooks. Our online catalogue can be accessed here.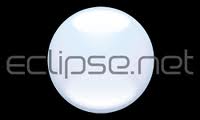 The school library is a multimedia whole school resource which aims to support all staff and students by ….
Supporting the curriculum

Encouraging independent learning

Assisting in the development of life long learning skills

Encouraging an enjoyment of books, reading and libraries

Developing the reading habit

Providing resources, guidance and accommodation for homework, study and revision tasks

Supporting students' leisure interest
Loans and Resources
Most students use biotechnology to loan books from the library, an alternative library card is available if required.

There is no limit on the number of physical books students can borrow, e-books are limited to three loans and DVDs to one.

Overdue notices are issued fortnightly, the first four reminders are emailed to students at their school email address, fifth and subsequent reminders are sent home.

We do not charge fines.
Research, Information Literacy and Reading
All students receive a thorough induction to the library which can be developed and reinforced through lessons which are timetabled by teaching staff. All year 7 and 8 students have fortnightly library lessons where they are encouraged to read different genres and try new authors. They are also taught research skills enabling them to become independent learners with the ability to use different media with confidence.
Homework Club
Students can use all library facilities to complete homework at any time during the day and after school from 3:00—4:30 with support from the librarian. There is also a fully staffed lunchtime homework club where students have access to the full library facilities including the ICT suite. and can be supported in completing their homework or other studies.
Biometric letter all parents receive
We have for many years issued material from the library using a simple biometric system. Due to the continuing success of this method of issuing library material all new students will be registered in this way. This system ensures a faster, accurate and more cost effective way of issuing material from the library and will mean all students will have instant access to all loanable material.
This software was launched in June 2000; it involves a touchpad which is able to recognise skin patterns. This is translated into a series of random dots. These are then stored onto the library computer, and become the borrower's membership identification.
We are aware that some parents may not wish their children to be involved with this technology, if so, it is possible for them to remain with a library card for their membership details.
The following details will hopefully answer any questions you may have:
The Information Commissioner and the Department for Educational and Skills confirms that they have no data protection concerns as a result of this technology being used in school libraries.

The technology uses biometric recognition so no image is ever stored.

This system creates a mathematical template that contains fully secured identification information, just like any other identity number.

This data is encrypted and cannot be used in any other database.

It is not possible to recreate an image of the original scan from the data stored.

Once the borrower has left the record is deleted with all data.
Please indicate on the membership form if you agree to or decline this technology for your child