Sports News
School Team Showjumping Success
Three of our pupils Rosie Wilson riding Prince Appleby, Millie Chaplin riding Wilson and Katie Thomas riding Poppy proudly represented Wadebridge School at Tall Trees Arena in the school team showjumping competition at the beginning of May. All of them rode 3 excellent double clear rounds and finished in second place. Congratulations girls!


Sport Relief at Wadebridge School
Throughout the week running up to the sport relief weekend students and staff took part in their own sport relief mile. Over the course of the week over 1,000 students and staff ran, jogged and walked a mile, 2 miles, 3 miles, 4 miles, 5 miles and in one case 6 miles. In all some 3,500 miles were covered around the mile long course that went around the school playing field and grounds. Miss Flitney who organised the event was absolutely delighted with the students participation and especially with the amount raised which is hoped to top £700 when all the money is collected. Miss Flitney added that the stand out performance amongst the students was James Greenwood in year 10 who completed 6 miles in 36 minutes! Further events are planned which includes a staff badminton competition. It is hoped this will boost the funds raised for this great cause.
Pictured completing their sport relief mile are Meggie Slater, Araminta Pritchard, Madison Philp and Rosie Allen.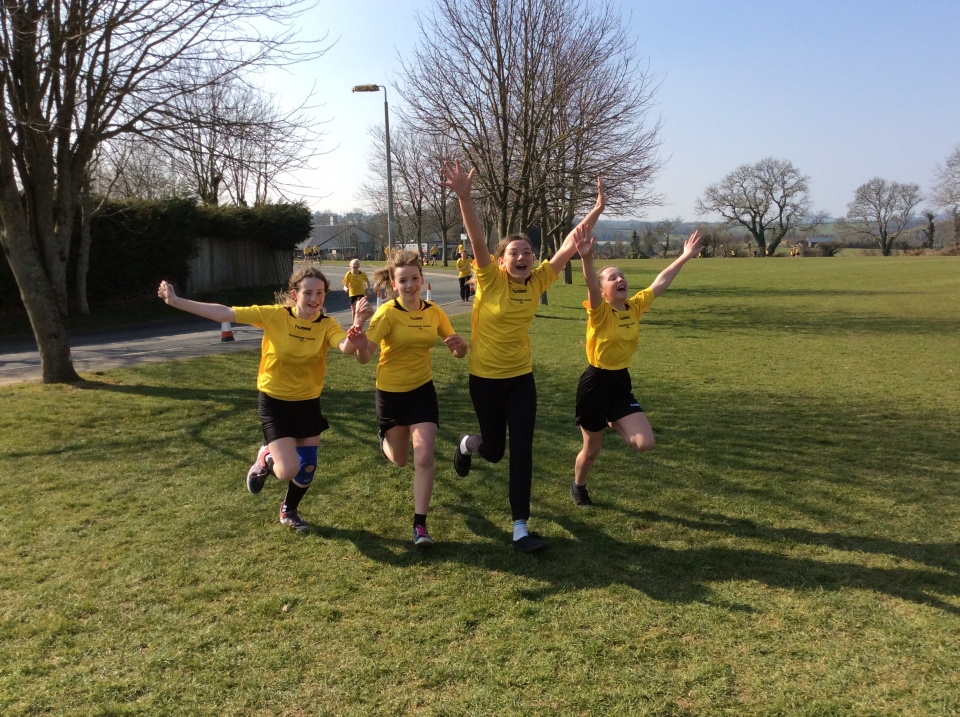 Polocrosse Champions
After several wins at this season's Polocrosse tournaments and after travelling over 2000 miles this summer with their horses, despite fierce competition at the National Championships in Rugby, Kita and Ellie Willcocks (pictured with team mate Jack) came home National Intermediate Junior CHAMPIONS!
They won on these horses for the Welsh Dragons which is our nearest UK Polocrosse association club.
Well done girls!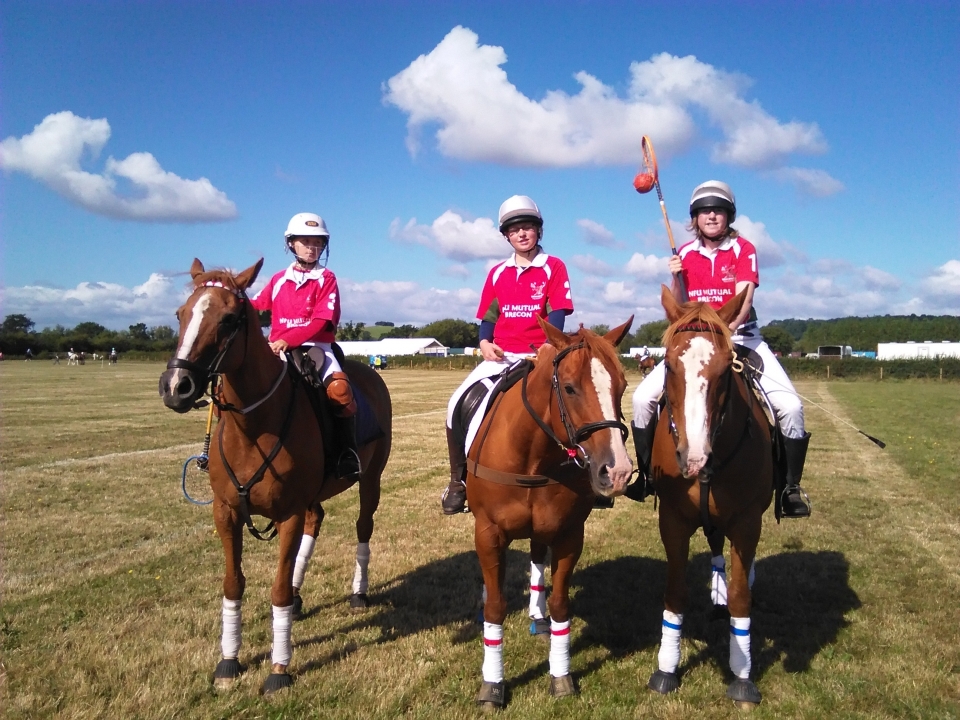 Football Award
Max Richards was presented with the Newquay football club 'Perpetual trophy for effort, commitment and all round contribution to the team'. Wadebridge School and particularly the PE Department are thrilled with Max's outstanding achievement in being given this prestigious award. We are always pleased to promote and celebrate our students' sporting successes and Max clearly deserves this accolade. Well done Max you're a star.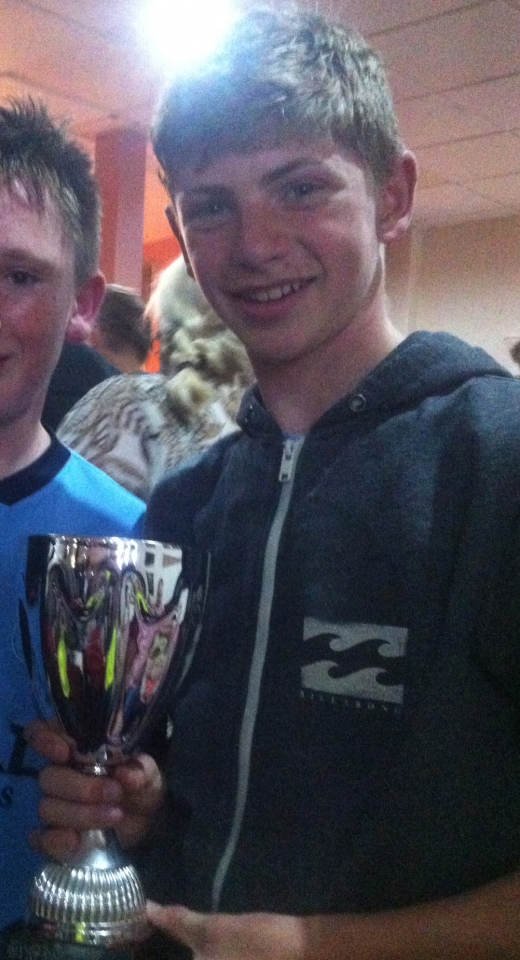 Young Rugby Star
Billy Thomas in Year 9 has been selected to represent Cornwall against Somerset and also selected to be part of the U15s Exeter Chiefs Academy.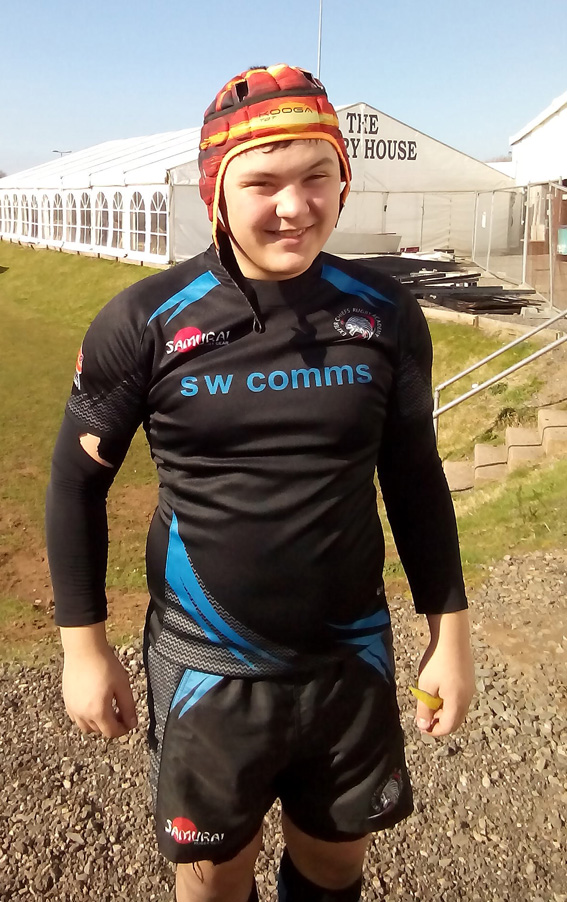 A fantastic start to the year for Jenni Buckley in Year 11. Click here for more information.

Great Results in 'Friendlies' at Camelford
Yr 7 – Wadebridge 6-2 Camelford Sam Witkins was Mom with a fantastic vollied effort, defensively sound and also spraying balls all over the park!!!
Yr 8 – Wadebridge 7-4 Camelford
Yr 9/10 (combined) – Wadebridge 9-4 Camelford MOM: Kieran Rowe (stepped up from Yr8)
Yr 11 – Wadebridge 9-0 MOM: Elliot Dunnet, Ed Green

Congratulations to Sam Brereton in Year 7 who competed at Lee Valley indoor athletics centre at the weekend and won his 60m hurdles and high jump competition (under 13 boys). Sam broke the County under 13 boys indoor high jump record, jumping 1.45m.
WW1 Days
Wadebridge School ran WW1 days with all Year 7 and 8 pupils last week. the PE department ran trench warfare sessions using Big Dunks laser tag guns set up to replicate the actual weapons used in WW1 battles, these included the Lee-Enfield British rifles and the deadly German machine guns. Pupils played out scenarios which saw the British take heavy casualties attacking German lines and gave pupils the experience of what 'going over the top' might have felt like. Throughout pupils were asked to reflect on the tactics used by British Generals and about the tragic loss of life on the front lines in Northern France during WW1.
Click here for a video of the events.


International Football in Cornwall!
Cornwall Schools FA celebrates their Centenary Season by hosting the English Schools Football Association International Under 18 Fixture at Treyew Road, the home of Truro City FC; on Friday 27th February 2015 with a 7pm Kick off. Wadebridge School will be supporting the fixture and taking pupils to the game which promises to be a fantastic opportunity for our young players to get inspired and see first hand what the international standard is really like.
Jenni's first football international
Congratulations to Jenni Buckley who represented Wales U17s over the summer against Northern Ireland. Jenni's football has really taken off this summer as she travelled with Plymouth Argle to the Youth World Cup in Sweden where her team got through to the 1/4 finals. It was following this Jenni got her first call up for Wales. Jenni is training hard for this season and we wish her luck as she awaits a second call up for the Welsh U17s squad who will travel to Latvia this autumn for the European Championships.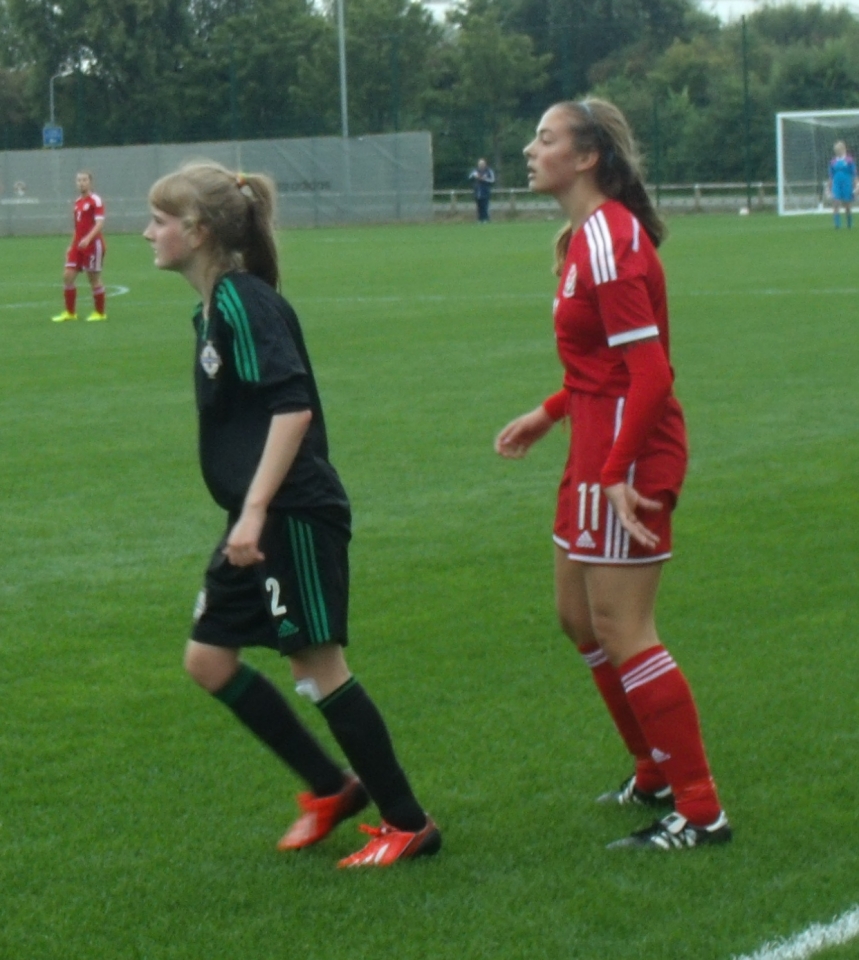 Sports Day Finale
The second successful sports day at Wadebridge was a fantastic experience for all pupils with gorgeous weather from start to finish. Year groups competed in team sports together years 7 and 8, then 9 and 10, Football, Netball, Badminton and Tug of War events all helped develop team work and leadership skills. The track was awash with finals with 10 records smashed throughout the day.
The closing ceremony finished a very enjoyable day with the following results:
Year 7 Positions
Gold Australia Silver Ghana Bronze Kenya
Year 8 Positions
Gold Ghana Silver China Bronze Australia
Year 9 Positions
Gold GB Silver New Zealand Bronze Ghana
Year 10 Positions
Gold GB Silver France Bronze Kenya
Overall Positions
Gold Great Britain
Silver Ghana
Broze Australia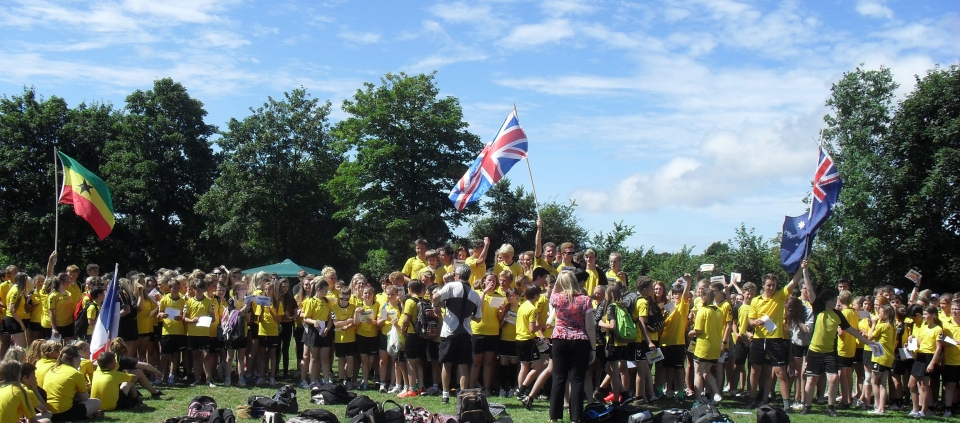 Tweet Tweet !
The PE Department Twitter Feed is now online and will be used increasingly throughout next year to celebrate success and tweet information aimed at developing links with the community and increasing the flow of information to parents and carers regarding sports activities.
Come and follow us at @wadschpe - more sports day photos there too!
Student Journalists Reports
Ollie Bate and Aljo Curambao have been working hard participating and observing at our big sporting events this summer and along with Eloise Schutte they have produced some amazing reports which celebrate our fantastic commitment to sporting activities at Wadebridge School.
Mylor Cornwall School Games - Aljo's Report
Day 1 of Wadebridge Sports Day - Ollie's Report
Cornwall School Games - water sports day at Mylor
Wadebridge participated in all of the disciplines available at the water sports day this year including, paddle boarding, kayaking, gig rowing and sailing. This was a massive event with schools from all over Cornwall participating. We picked up a silver medal in the paddle boarding and numerous medals in the sailing.
Overall, a great event showcasing some of the best Cornwall has to offer as a coastal county.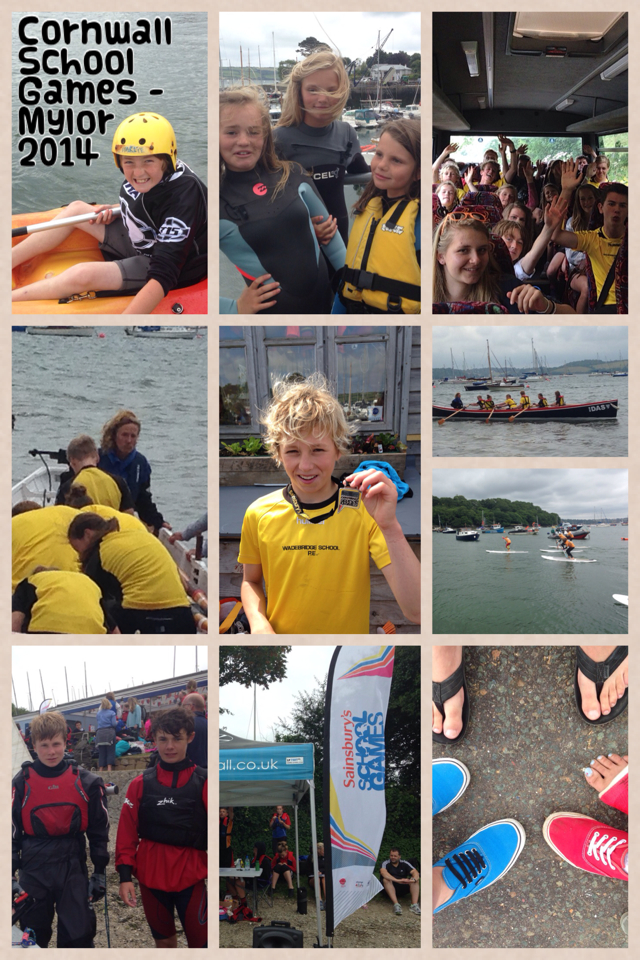 Wadebridge sail to victory at the Roadford Water Sports Festival
Wadebridge took very strong teams to Roadford lake last week and won 3 out of the 5 activity events, sailing, paddle boarding and raft racing. We also finished 2nd in the climbing and high ropes competition. The roasting weather made the event extra special and the pupils were inspired competing in more alternative sporting events.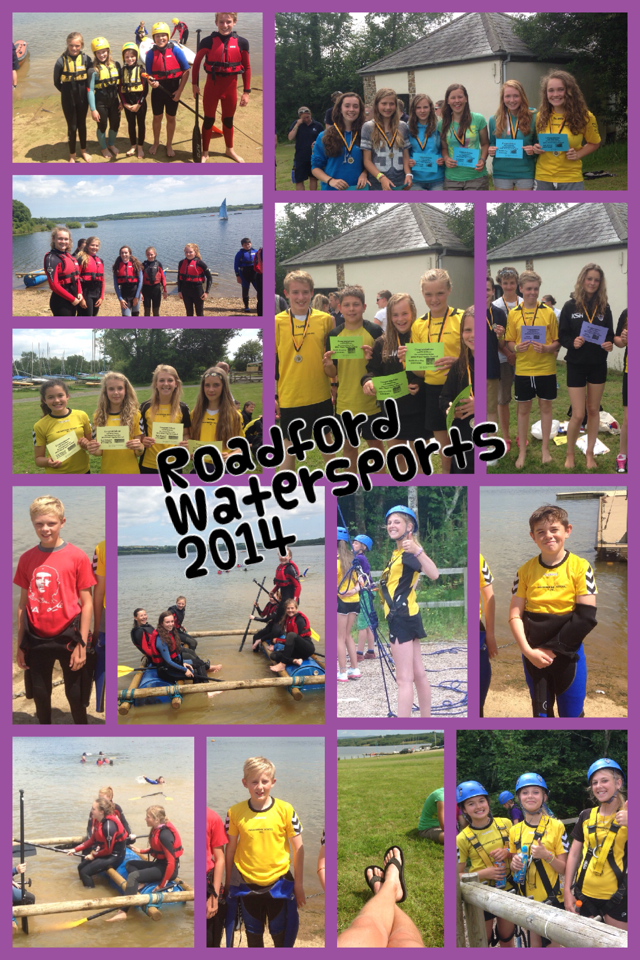 New County Netballers at Waderbridge School
Congratulations to Pippa Bate and Shae Wilson for getting into the Cornwall U14 County Netball Academy. They will be representing the County in the 2014-15 season, being coached by Miss Fisher.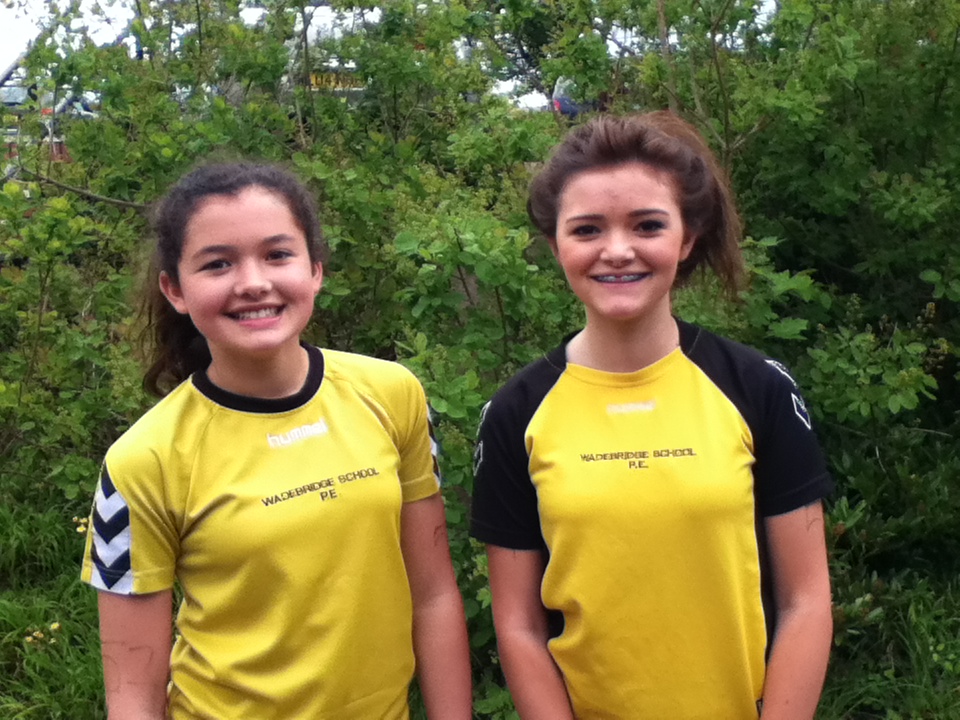 Emily makes waves in the national fencing competition
Emily competed in a national fencing competition in Glastonbury called LPJS Millfield. She fenced in the the U15 age group and won a Bronze Medal. Awesome practice for the Summer Games!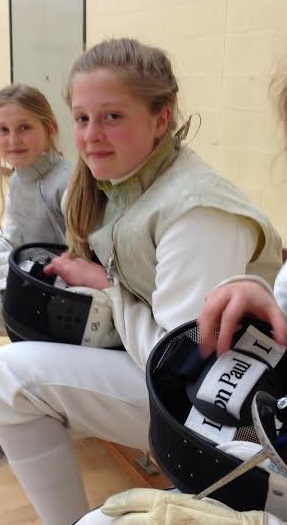 Girls Footballers strike again!
The U12 girls (front row in picture) are through to the final of the Cornwall Cup and the U14 girls (back row) are into the semi finals. Well done to all players and good luck in the next round!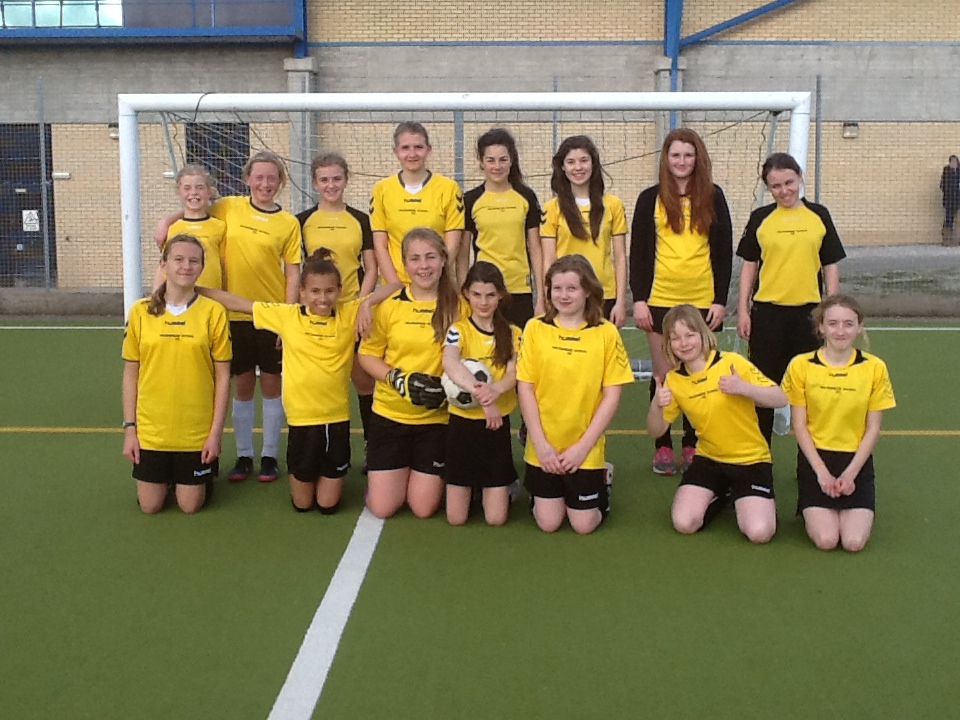 North Cornwall Youth Games at Budehaven
Wadebridge took the biggest squad to the youth games at Bude and were competative at all the activities. The Extreme Golfers in the photo below qualified for the summer games and will join the U15 Rugby 7s squad on our summer squad list. The girls footballers dominated the competitions and both teams won their events, see photos below of the squads.
All our team were excellent and a real credit to the school. Well done to all and start booking your places for the summer games - details are in the changing rooms for all of the open events for the summer. Upcoming qualifying events include, athletics super 8s and surfing.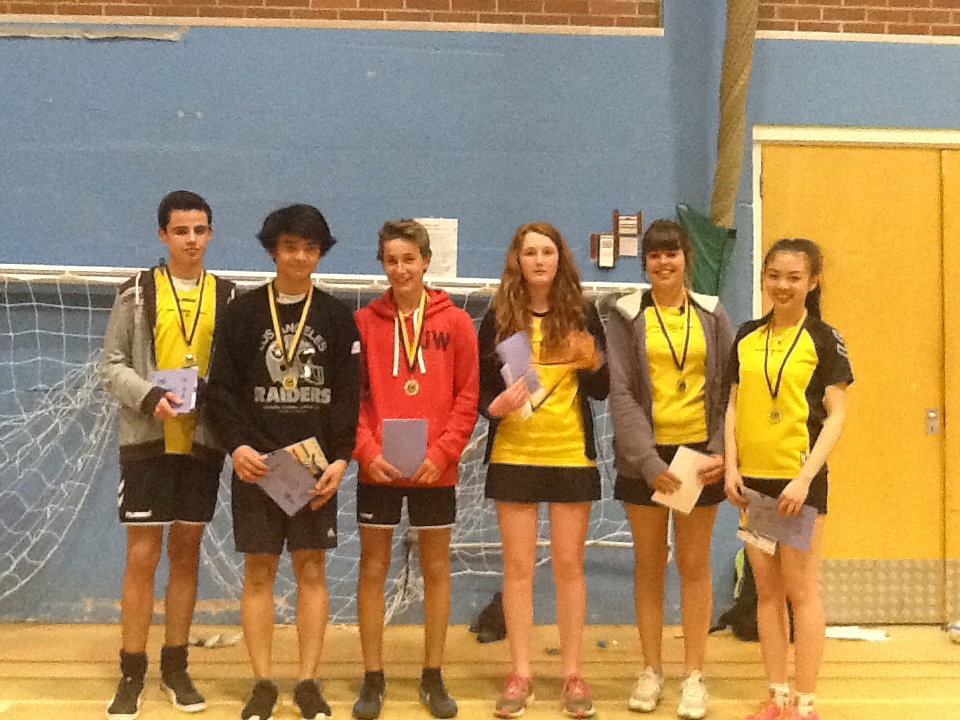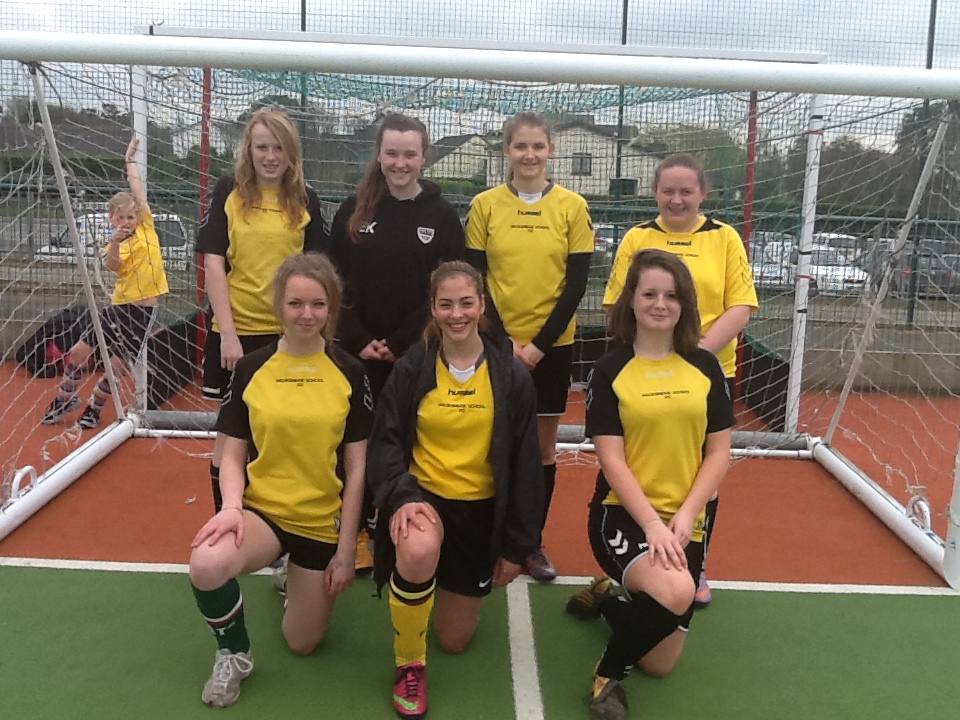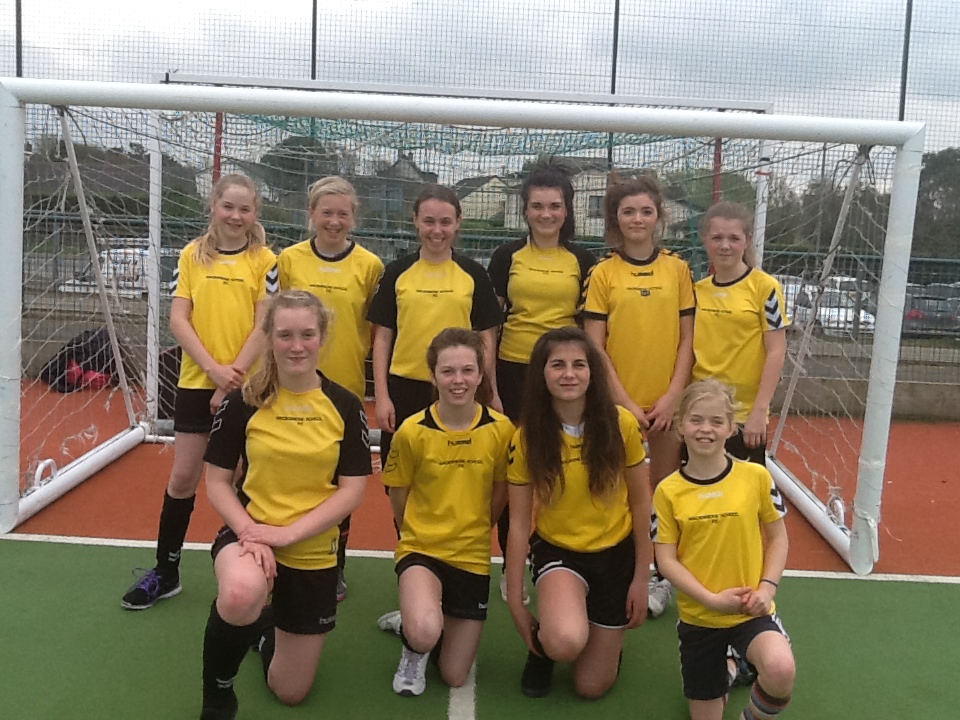 Mobile Skate park comes to Wadebridge
Pupils enjoyed the sunshine this week and had the opportunity to throw themselves into, off and over the ramps of the mobile skate park. There were various modes of transport available and all the pupils involved thoroughly enjoyed the experience.




Indoor Rowing National Champion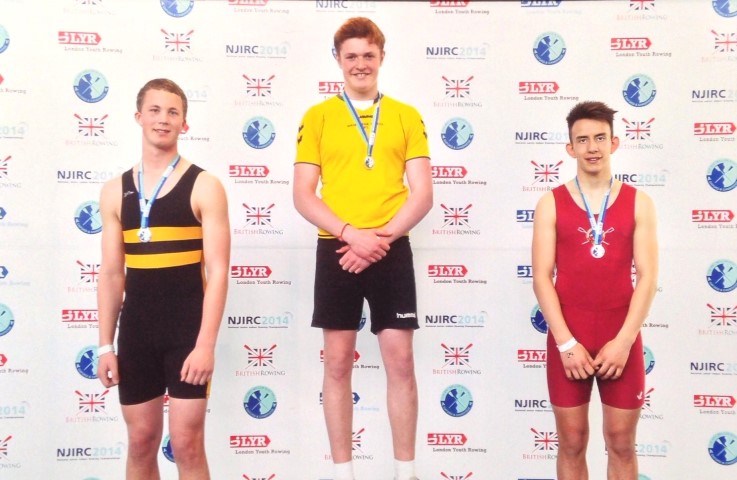 Hugo Culverhouse has progressed from Cornish to South West to National Champion in indoor rowing.
As a Year 10 boy, he had to row as far as he could in 5 minutes.
At local level he went just under 1500m; at Regional level he beat his Personal Best by rowing over 1520m.
Then on Friday 21st March he rowed 1547m, another PB. This is an amazing achievement, as he was competing against many club rowers who have used rowing machines as part of their training for years.
Well Done Hugo!
The Pirates came to Wadebridge!
50 of our strongest rugby players enjoyed some expert coaching from the ex-pupil and England U17 player Matt Bolwell along with ex-staff member and now the Cornish Pirates rugby development officer James Coles in preparation for their rugby 7's tournaments being held this term. Matt gave an inspirational talk to the boys before the training started and answered questions from the boys about how he got to play for England, what he eats and how much training he does. We are very proud of Matt's achievements at Wadebridge and hope we can have more successful pupils in the future.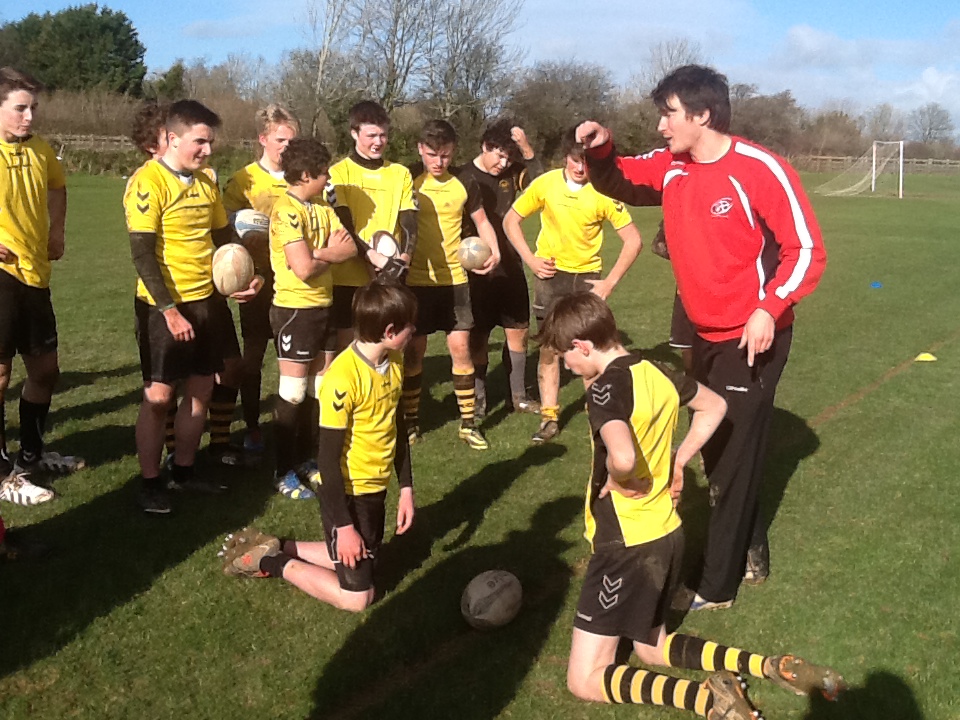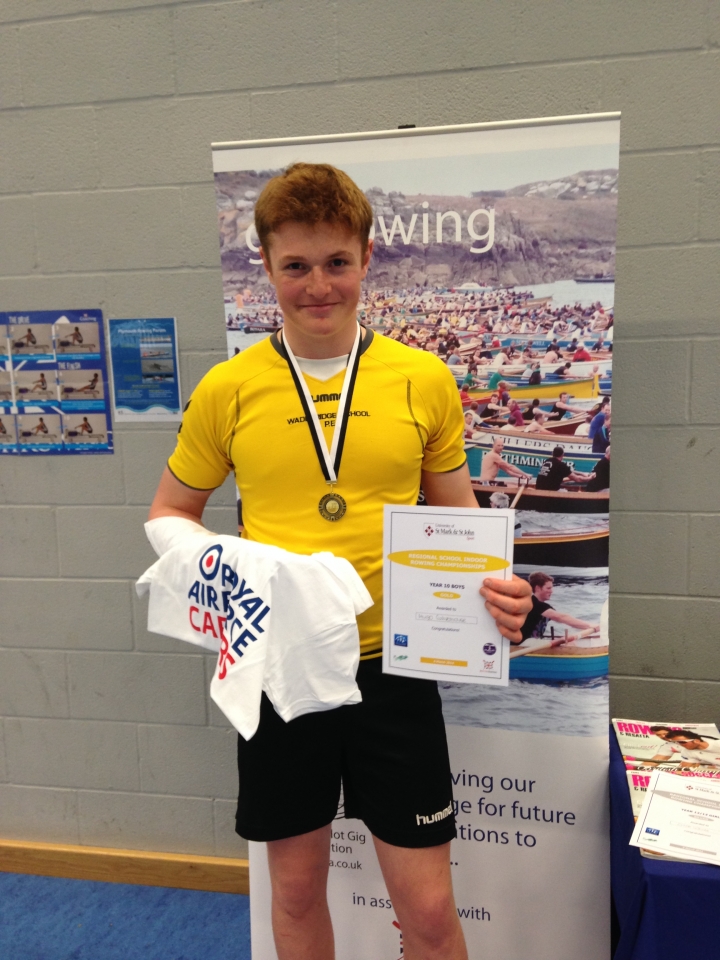 Hugo Culverhouse won the U15 event at the South West Regional Rowing.
No Slacking in PE at Wadebridge!
Wadebridge pupils enjoyed a taster session in the sport of 'Slacklining' a fairly new extreme sport. Hopefully, we will be setting up our own line this summer. The sport is fantastic for body coordination and balance as well as developing core strength.