Welcome to Business Studies
Business Studies is available to students in Year 9, 10 and 11 and the Sixth Form. The Department believes our students will succeed by providing a stimulating environment that is conducive to learning with support, challenge, praise and encouragement. The department is comprised of Mrs Boden (Curriculum Area Leader of Business), Mr Gill (Teacher of ICT and Business) and Mr Glynn (Assistant Head). Business Studies will help to develop your knowledge and understanding of how organisations are organised and managed.
There are currently over 100 students studying the subject at Key Stage 4 and over 30 at Key Stage 5.
We also organise a number of trips and visits to local businesses through all the Key Stages and encourage students to have an interest in the world of business and a real desire to explore new ideas.
Business News
Wadebridge Sixth Form managed to win two out of the three prizes in the recent Plymouth University Business Presentation Competition, where they competed against 10 other schools in the South West. The students had to choose a business topic which was of interest to them and deliver a 10 minute presentation.
First place went to Mabel McCormick, Katie Burnell, Amy Beare and Johnny Monk. Their presentation title was, "How can UK firms stop their technology and designs from being copied?"
In third place was Esme Berrington, Georgie Bate and Orla Jeff who chose the following topic to present on. "Is profit maximization achievable for sustainable businesses?"
Congratulations to all the students who worked incredibly hard researching and rehearsing their topics.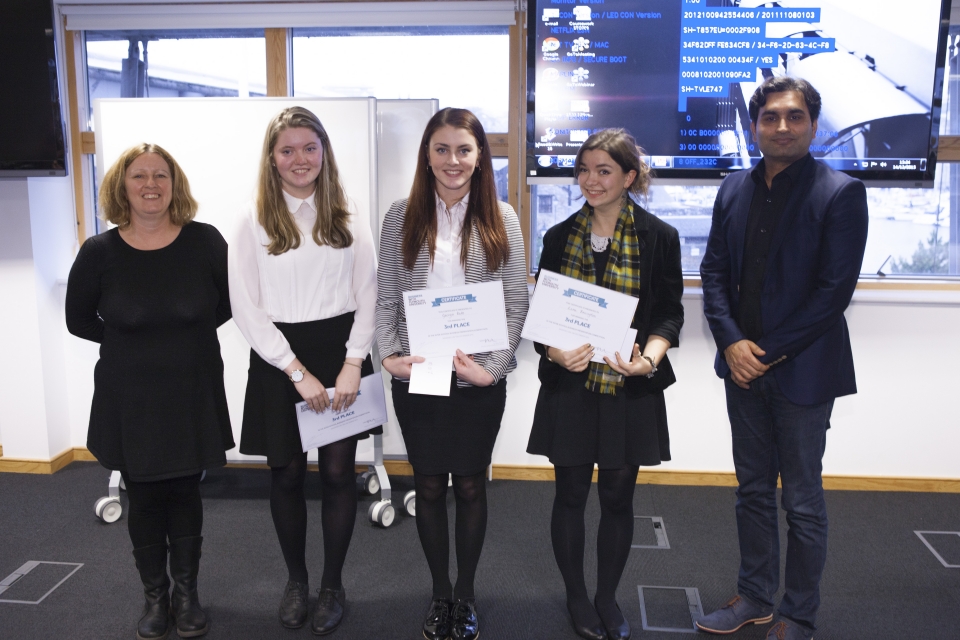 Please click here for the A Level Business page.
Please click here for the AQA Applied General Level 3 Business page.
Key Stage 4 GCSE Business Studies
Current year 11
The current year 11 students are following the old AQA specification.
A Unit Revision Sheet found HERE provides a collection of links to specific resources to help you study the unit 1 exam content.
Past papers and mark schemes can be found on the AQA website.
Year 9/10
The current year 9 and year 10 students are following the new AQA specification. Here is a link to the new specification.
The following units are covered over the three years:
3.1 Business In Real World
3.2 Influence On Business
3.3 Operations
3.4 Human Resources
3.5 Marketing
3.6 Finance
Here is the glossary of important key terms.
A full revision guide covering the new syllabus has been issued to all students.
Key Stage 4 NCFE V-CERT Business & Enterprise Level 2
Unit 1 Starting a business

Unit 2 Market research.

Unit 3 People and operations.

Unit 4 Finance for business.

Unit 5 Produce a business plan.

Unit 6 Evaluate a business plan.
Where are they now? Some destinations of past students.